Western Alaska is Recovering from the Worst Storm in Nearly 50 Years
The Arctic Broadcasting Association held a regularly scheduled board meeting Saturday, September 24, which gave board members a front-row view of relief efforts. I took this photo captioned "Before Flooding in 2019."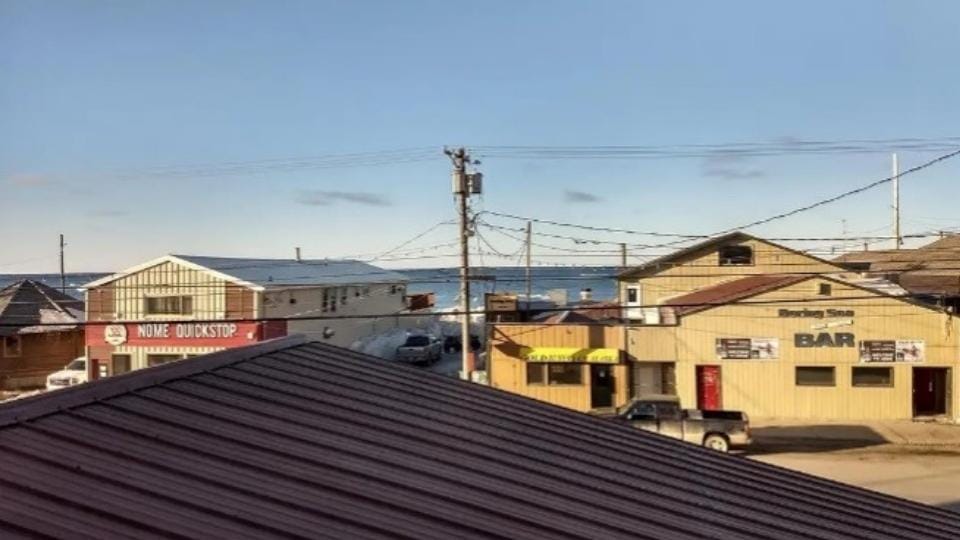 Before Flooding in 2019
Today the Bering Sea is visible in the absence of a popular restaurant that was destroyed by fire at the peak of the high winds and flooding. See the photo labeled "The Bering Sea." The cause of the fire is under investigation, but the high winds fed the fire, and the flood hampered firefighters' efforts. Other damage across town included broken windows, stripped siding, and impassable roads.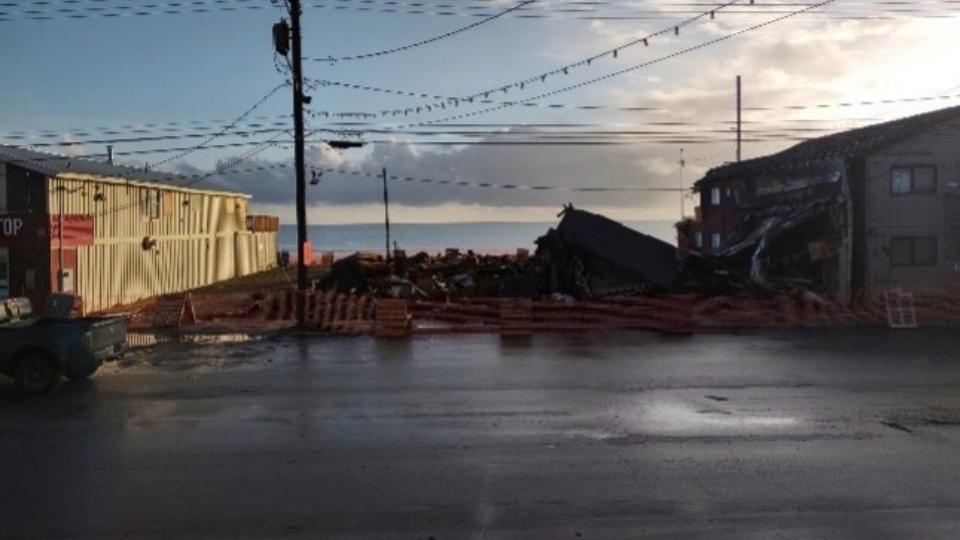 The Bering Sea
After the meeting, board members joined in the cleanup efforts. Many dozens of volunteers roamed the city with plastic bags collecting debris. Overhead, helicopters were heard flying supplies and relief workers out to the villages.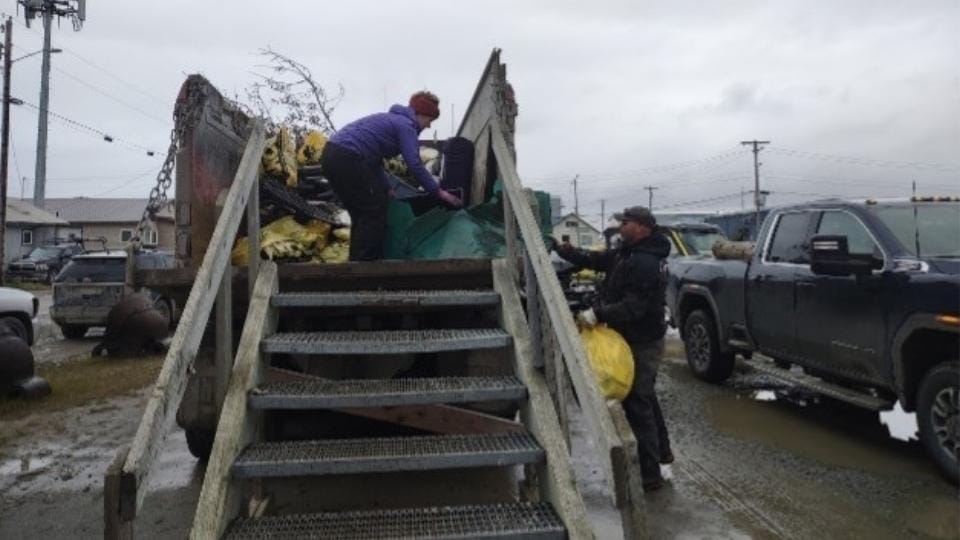 Volunteers help clean up debris from the storm.
The command center for these efforts was the Nome Community Center, where volunteers received bottled water and hot food. In the early afternoon, a town hall gathering featured many civic leaders and concerned citizens. U.S. Senator Lisa Murkowski assured residents that every effort is being made to help Nome and surrounding villages to recover. Murkowski was joined by Nome Mayor John Handeland and U.S. Rep. Mary Peltola, as well as representatives of FEMA and the National Guard.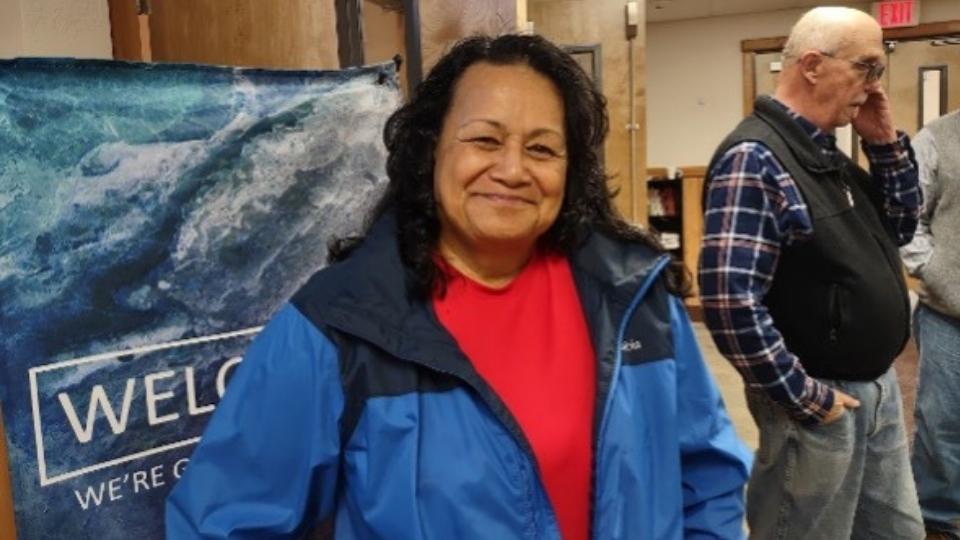 Vy, who serves with the Red Cross, was deployed from her home in Hawaii to help villages rebuild.
Several villages fared worse than Nome and are facing a crisis of homelessness and food shortage. I spoke with a member of the Red Cross named Vy. She is deployed from her home in Hawaii and is in charge of worker housing. Her team is stationed at the Nome Covenant Church in sleeping bags alongside FEMA workers. Vy was expecting to be on deployment for a couple of weeks and was waiting for assignment to other villages.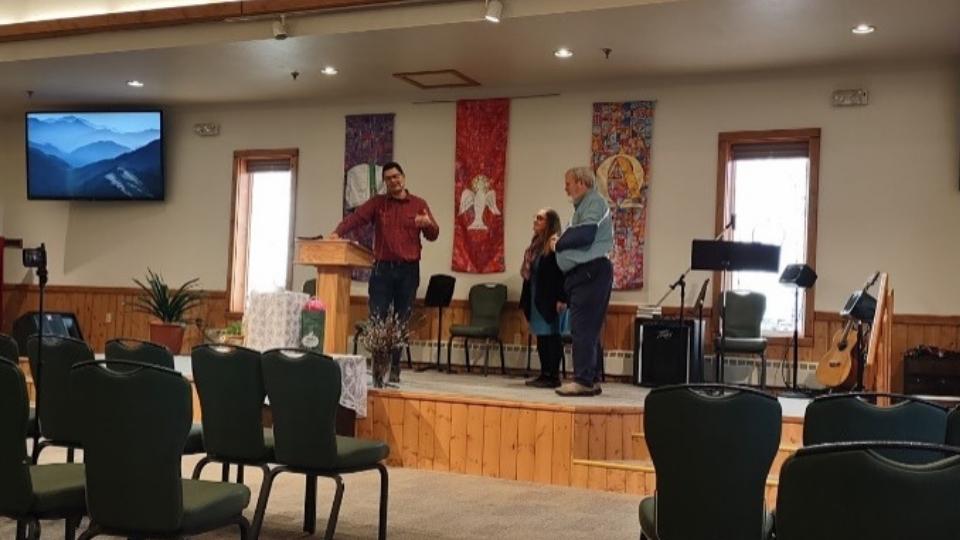 Curtis Ivanoff joins Pastor Mike Zabel and his wife, Emilie, at Nome Covenant Church last Sunday.
The Sunday service at Nome Covenant Church was well attended and included some relief workers. Curtis Ivanoff, superintendent of the Alaska Conference, shared an encouraging message reminding us that Jesus is with us in the storm.
Donations to support the rebuilding effort in Alaska can be made to the Covenant Domestic Disaster Response >>