Advocacy for Victims of Abuse
There is an epidemic affecting one out of every four women. They suffer behind closed doors, most often concealing their pain, fearful of those on both sides of the door. These are the victims of abuse. They are neighbors, co-workers, friends, and loved ones. Victims of abuse come from all walks of life, and this epidemic knows no boundaries. While the secular world can offer protection and advice, it cannot provide the one thing most needed: Jesus's healing touch that brings renewal and hope.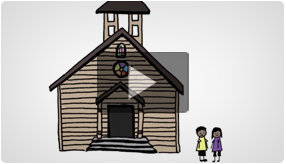 The Evangelical Covenant Church addresses sexual assault and its related concern, domestic violence, through the Advocacy for Victims of Abuse (AVA) initiative. As a church we acknowledge the reality of brokenness and sin in the world as well as the power of the community to heal brokenness through Jesus Christ. AVA informs, educates, and raises awareness in our congregations and communities.
Yvonne DeVaughn
Director of Advocacy for Victims of Abuse
As Director of AVA (Advocacy for Victims of Abuse) for Women Ministries of the Make and Deepen Disciples Team of the Evangelical Covenant Church (ECC), Yvonne DeVaughn works to bring healing to victims of all forms of abuse. She is a licensed minister in the ECC, and has taught workshops in both faith-based and secular environments, from prisons to churches, in the United States, Latin America, and Africa. Yvonne has also been a trainer for Faith Trust Institute, which works to end sexual and domestic violence. She has been married to Will for 48 years, is the mother of two and has four grandchildren.