Embrace Webinar #31
The Kaleidoscope Story
May 18, 2023
Kaleidoscope is a ministry based in New York City providing LGBTQ+ people with opportunities to engage with tangible expressions of Christ. 
Drawing on their experience being allies for and partnering with the LGBTQIA+ community, The Venture 12 Podcast hosts the founders of Kaleidoscope, who, through their pioneering work, are seeing the Spirit move, hearts opened and lives transformed through relationships.
In Prayer, We Are Fully Seen and Known
In this article by Christianity Today, Rachel Gilson interviews Meg Baatz on how intimacy with God fuels her ministry among same-sex-attracted and LGBT peers.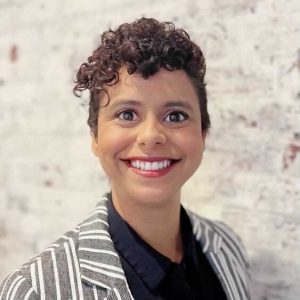 Elizabeth Delgado Black (presenter)
Elizabeth Black has served as an evangelist and minister in New York City for almost 10 years. Originally from Baltimore, MD, she attended Washington Bible College for undergraduate studies. Elizabeth has a heart for New York City, and she loves sharing Jesus with those in the LGBTQ, Jewish, and African-American populations – and beyond. She is currently working on her Master of Theology in contextual theology at All Nations, a missions college in the UK. Elizabeth loves to cook, entertain, watch documentaries, and read about culture. Last but not least, she is a proud wife and the mother of two young boys.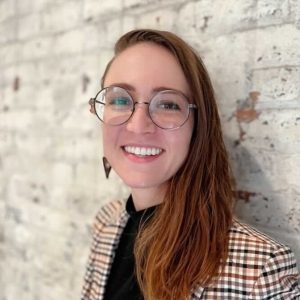 Meg Baatz
Meg is a bridge-builder and ministry educator whose desire is to see people grow personally and engage locally in diverse communities – particularly at the intersection of sexuality, gender, and spiritual life with Jesus. Prior to co-founding Kaleidoscope, Meg served as a Director at Posture Shift. She has been featured in Christianity Today, and on podcasts like Venture 12 and Life On Side B. Meg has a Social Work degree from Colorado State University.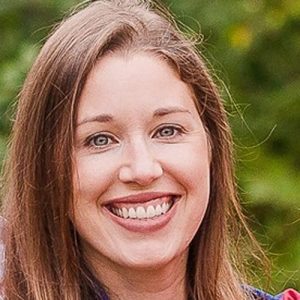 Clair McClun (facilitator)
Claire has a passion for equipping the church to be disciples who make disciples. She and her husband Adam earned M.Div. at Trinity Evangelical Divinity School, and their joint call is to be a bridge between the community and the Church. She has pastored in the Kansas City area for a decade and is a disciple-maker to their two young children, Theo and Grace.