A Ministry of Make and Deepen Disciples
Embrace Webinar #1 – Preston Sprinkle
People to Be Loved: Why Homosexuality Is Not Just an Issue
---
Resources Mentioned:
Us vs. Us: The Untold Story of Religion and the LGBT Community by Andrew Marin 
Andrew Marin reports the findings of the largest-ever scientific survey of the religious history, practices, and beliefs of the LGBT community. This study was also referenced in President Gary Walter's presidential update at Midwinter 2018.
The Center for Faith, Sexuality, and Gender: Online Resources
The Center for Faith, Sexuality, and Gender equips Christian leaders, churches, and organizations to engage questions about faith, sexuality, and gender with theological faithfulness and courageous love.
People to Be Loved: Why Homosexuality Is Not Just an Issue by Preston Sprinkle
Preston Sprinkle challenges those on all sides of the debate to reconsider what the Bible says and to live it out more fully. Those who uphold a traditional view of human sexuality must still endeavor to reconcile the Bible's prohibition of same-sex attraction with the message of radical, unconditional grace.
During the webinar, a webinar participant asked Preston Sprinkle to name some strong resources from the affirming position (i.e. in favor of same-sex marriage and therefore not aligned with the ECC's adopted position) to gain deeper understanding of those arguments.  The following are the resources that Dr. Sprinkle named. Please note that Dr. Sprinkle interacts with all these resources in his book People to Be Loved: Why Homosexuality Is Not Just an Issue.
God and the Gay Christian
by Matthew Vines
Bible, Gender, Sexuality: Reframing the Church's Debate on Same-Sex Relationships
by James V. Brownson
Two Views on Homosexuality, the Bible, and the Church (Counterpoints: Bible and Theology)
by Preston Sprinkle (Editor), Stanley N. Gundry (Series Editor), William Loader (Contributor), Megan K. DeFranza (Contributor), Wesley Hill (Contributor), Stephen R. Holmes (Contributor)
Clarification Update:
During the webinar, Dr. Sprinkle made reference to one expression of the transgender experience known as autogynophilia. In his words, it is experienced "almost exclusively [by] biological males who desire sex reassignment surgery out of an erotic desire to envision themselves as a female." We want to clarify that this is only one transgender expression and is certainly not what characterizes all transgender people. In the future, we hope to have one or more webinars specifically about the transgender experience so that we can all gain a greater and more nuanced understanding.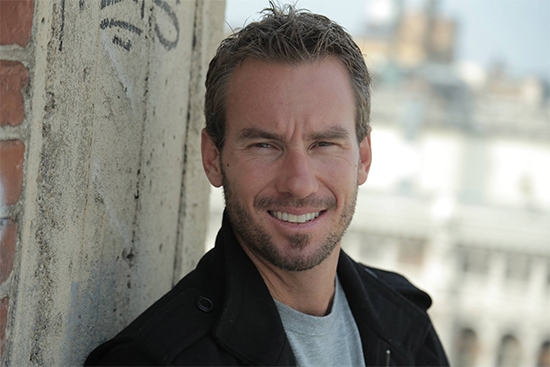 PRESTON SPRINKLE (Presenter)
Preston Sprinkle is a professor, speaker, and a New York Times bestselling author. He earned a Ph.D. in New Testament from Aberdeen University in Scotland (2007), and he's been a professor of theology at Cedarville University (OH), Nottingham University (England), and Eternity Bible College (CA and ID). Preston is currently a full-time author, speaker, and teacher, though his dream in life is to become the next bass player for U2. Or perhaps a professional surfer (neither of which he is very good at).
Learn more about Preston on his website: Preston Sprinkle.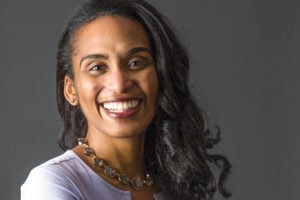 MICHELLE SANCHEZ (Facilitator)
Michelle Sanchez is Executive Minister of Make and Deepen Disciples for the ECC. Her dream is to foster a multiethnic movement of disciples who make disciples across all ages. Prior to this role, Michelle served as Pastor of Christian Formation and Mission at Highrock Covenant Church in the Boston area, ministered to international students in New York City with Cru, and worked as an investment banker for Goldman, Sachs & Co. Michelle earned an M.Div. and Th.M. from Gordon-Conwell Theological Seminary, an international business degree from New York University (NYU), and certification in spiritual direction from Boston College.
As we develop Embrace, we hope to receive feedback from diverse voices, especially with regard to existing resources or experiences which you have found to be helpful and effective. Feel free to connect with us anytime at embrace@covchurch.org.
Please sign up to learn more, be informed of future webinars, and sign up for more Embrace updates.