A Ministry of Make and Deepen Disciples
Embrace Webinar #11 -Laurie Krieg
Is the Gospel Good News for Gay People?
The word gospel means "good news." But many have wondered: if God does not affirm same-sex relationships, can the gospel really be good news to gay people? We will explore this question together with Laurie Krieg, equipping the church with a gospel-centered approach to marriage and sexuality.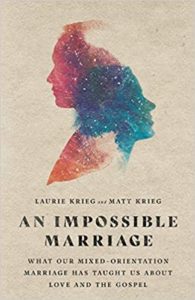 By Laurie and Matt Krieg
Laurie and Matt Krieg are in a mixed-orientation marriage: a marriage in which at least one partner's primary attraction isn't toward the gender of their spouse. In the Kriegs' case, Laurie is primarily attracted to women―and so is Matt. Some find the idea of mixed-orientation marriage bewildering or even offensive. But as the Kriegs have learned, nothing is impossible with God―and that's as true of their marriage as anyone else's. In An Impossible Marriage, the Kriegs tell their story: how they met and got married, the challenges and breakthroughs of their journey, and what they've learned about marriage along the way.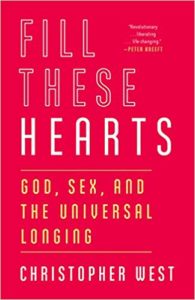 Fill These Hearts: God, Sex, and the Universal Longing
Fill These Hearts is a book about desire. Not trivial wants or superficial cravings, but the most vital powers of body and soul, sexuality and spirituality, that haunt us and compel us on our search for something. Weaving life-altering lessons together from classical and contemporary art, pop music, movies, and the Christian mystical tradition, popular theologian Christopher West explores the ancient but largely forgotten idea that the restless, erotic yearnings we feel in both our bodies and our spirits reveal the cry of our hearts for God. Along the way, West blows the lid off the idea of Christianity as a repressive, anti-sex religion by demonstrating that Christ came to stretch and inflame our desire for love and union to the point of infinity.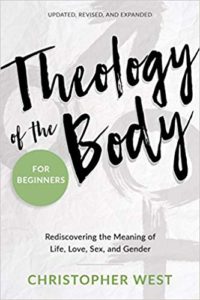 Theology of the Body for Beginners: Rediscovering the Meaning of Life, Love, Sex, and Gender
Divorce. Broken families. Sexual abuse. Addiction. Pornography. Same-sex "marriage." Gender issues. Everywhere we look, we find more and more confusion about the most fundamental truths of human life. As we lose our basic understanding of the meanings of man, woman, marriage, and sex, the question becomes ever more urgent: What does it mean to be a human being?
Against this backdrop, St. John Paul II's Theology of the Body appears as a bright light in the darkness. His writings go straight to the heart of what it means to be fully human–but they are often difficult for most of us to grasp easily.
Laurie Krieg Equipping the church with a gospel-centered approach to marriage and sexuality.
On the Hole in My Heart Podcast, we talk about how the gospel is good news for everyone every day.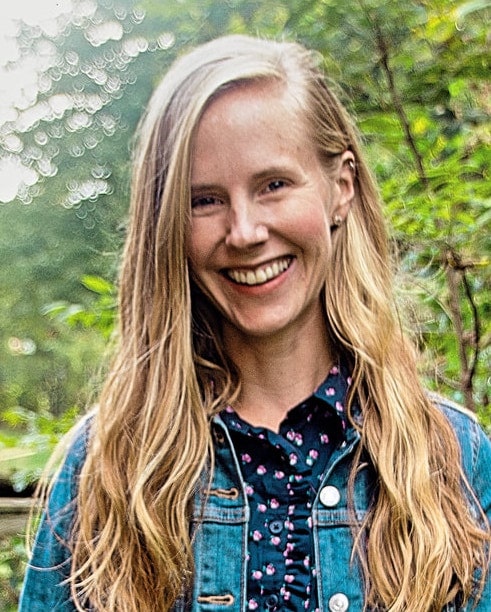 LAURIE KRIEG (Presenter)
Laurie Krieg, the founder and executive director of Hole in My Heart Ministries, a compassionate teaching, writing, and podcasting ministry focused on equipping Jesus-followers with a gospel-centered approach to sexuality. The vision of Hole in My Heart Ministries is to see the church become a safe place that cultivates wholeness and holiness for people wrestling with issues related to sexuality. In addition to ministering to hundreds of LGBTQ+ people, Laurie herself experiences attractions toward her same gender and has personally engaged in the deep questions about how God's good gospel applies to her own journey and ours.
Learn more about Laurie on her website: Laurie Krieg.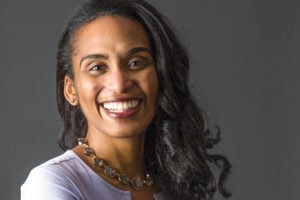 MICHELLE SANCHEZ (Facilitator)
Michelle Sanchez is Executive Minister of Make and Deepen Disciples for the ECC. Her dream is to foster a multiethnic movement of disciples who make disciples across all ages. Prior to this role, Michelle served as Pastor of Christian Formation and Mission at Highrock Covenant Church in the Boston area, ministered to international students in New York City with Cru, and worked as an investment banker for Goldman, Sachs & Co. Michelle earned an M.Div. and Th.M. from Gordon-Conwell Theological Seminary, an international business degree from New York University (NYU), and certification in spiritual direction from Boston College.
As we develop Embrace, we hope to receive feedback from diverse voices, especially with regard to existing resources or experiences which you have found to be helpful and effective. Feel free to connect with us anytime at embrace@covchurch.org.
Please sign up to learn more, be informed of future webinars, and sign up for more Embrace updates.