2020 Annual Meeting Canceled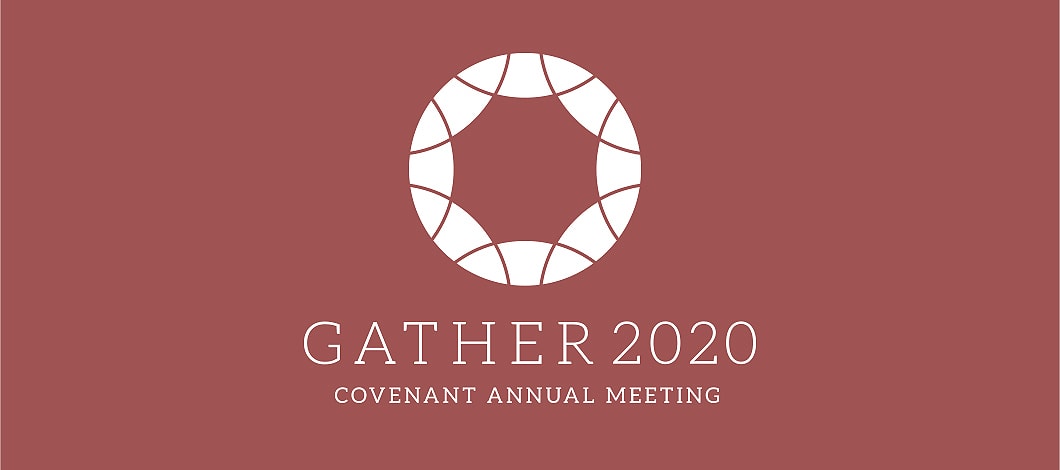 Dear Covenant Family,
"We always thank God for all of you and continually mention you in our prayers. We remember before our God and Father your work produced by faith, your labor prompted by love, and your endurance inspired by hope in our Lord Jesus Christ." —1 Thessalonians 1:1
These words from the Apostle Paul are especially meaningful as we adjust to new realities in the midst of a global pandemic. What continues to be true is that we are in this together.
In response to the COVID-19 virus, the Evangelical Covenant Church Executive Board made the difficult but unanimous decision on Saturday, March 28, to cancel Gather 2020, which includes our 135th Annual Meeting, the annual meeting of the Ministerium, the Covenant ordination service, as well as all accompanying meetings and celebrations. The event, which was originally scheduled for June 25-27 to be held in Phoenix, Arizona, is not being rescheduled and will not take place virtually. We are incredibly disappointed to make this announcement, and we lament the loss it causes our community. It is the first time in the history of the Covenant that an Annual Meeting has been canceled.
"I am grateful for the courage, compassion, and wisdom of the Covenant Executive Board," said President John Wenrich, in response to the decision. "I will greatly miss being together with my sisters and brothers at Gather. In the coming weeks, we will continue to work alongside the Executive Board and leaders from throughout the Covenant Church to continue pursuing our mission and ministry."
Our Constitution and Bylaws give jurisdiction to the Covenant Executive Board to act on behalf of the Evangelical Covenant Church when the Annual Meeting is not in session, so essential business can continue in the interim until any decisions can be ratified by our next Annual Meeting at Gather 2021. As deliberations take place, other items of consideration may arise, and we will commit to sharing updates with the Church. For further questions, concerns, or information, please contact us at governance@covchurch.org
We believe now is the time for our Covenant family to focus on ministry and caring for our communities. We encourage you to continue to visit our COVID-19 resource page at covchurch.org/covid-19 for resources to equip our churches and information for serving our communities virtually in this time of crisis. Please visit our Facebook page to pray with us each Thursday at 11 a.m. (Central).
We are so grateful for our Covenant churches, affiliates, and members.
"May the God of hope fill you with all joy and peace as you trust in him, so that you may overflow with hope by the power of the Holy Spirit."—Romans 15:13
Prayerfully,
Jenell Pluim,
Chair, Executive Board