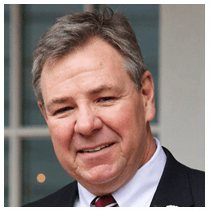 CHICAGO, IL (April 29, 2019) – The next Embrace webinar, "Teaching Biblical Sexuality in Youth Ministry," will be a conversation with Walt Mueller from noon to 1 p.m. on Tuesday, May 7.
Mueller has written extensively on youth ministry and biblical sexuality. For the past several years, he has also hosted "The Symposium on Traditional Biblical Sexuality and Youth Ministry."
Tim Ciccone, Evangelical Covenant Church director of youth ministry, will host the conversation.
Register for the free webinar here.
Embrace is a suite of human sexuality discipleship resources and experiences in harmony with the Evangelical Covenant Church's adopted position, the center of which is "Faithfulness in heterosexual marriage, celibacy in singleness."
Email questions or comments to embrace@covchurch.org, and sign up for the mailing list to receive updates on Embrace resources.
Previous webinars can be viewed online.
Contact: Stan Friedman, News and Online Editor, The Evangelical Covenant Church, stan.friedman@covchurch.org