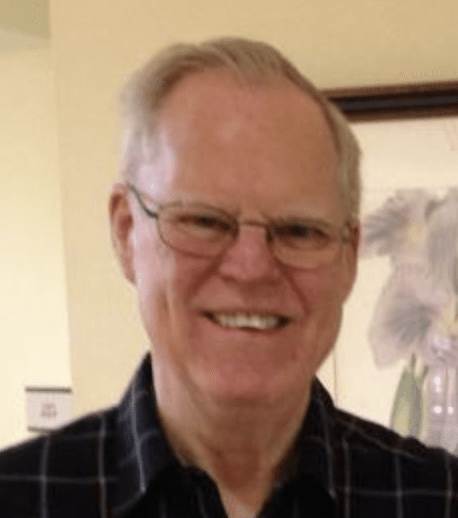 Craig E. Anderson, retired Evangelical Covenant Church pastor and conference executive, died Friday, February 26. He was 81.
Craig was born October 15, 1939, in Rockford, Illinois, to Harold and Hazel Anderson.
He graduated from North Park College, earned a bachelor's degree in education from Ohio University and a master of divinity degree from North Park Theological Seminary with a year's study at New College, University of Edinburgh in Scotland.
He married Dorothy Moir in 1965.
They served Evangelical Covenant churches in Pennsylvania, Illinois, Michigan, and California. In the last 14 years of his ministry, he served as associate superintendent of the Central Conference.
Craig served on numerous Covenant boards, including the Board of Ministry, as chair of the Ministerium for the Pacific Southwest Conference, and on the board of directors of Swedish Covenant Hospital. He also was a founding member of the New College for Advanced Christian Studies in Berkeley, California. He served on multiple committees while living at Covenant Living of Florida in Plantation, Florida.
In 2014, the Covenant honored him with the Irving C. Lambert Award. The award is given annually to a Covenanter who exemplifies a commitment to urban or ethnic ministry.
Craig loved sailing and wrote articles for sailing periodicals. For seven years, he co-produced and edited a sailing quarterly called "Twin-Keeler," which had a small but international readership.
He was preceded in death by his wife, Dotty, who died in August. Survivors include children Dawn Anderson Perkins (Troy) and Stephanie Anderson; five grandchildren; and one great-grandchild.
A memorial service will be held at 10 a.m. on June 26, at Covenant Living of Florida. Another service will be held in October in Rockford.
Peace be to his memory.