Retired Covenant pastor Carl Lewis Taylor of Wayzata, Minnesota, passed away on March 7. He was 83.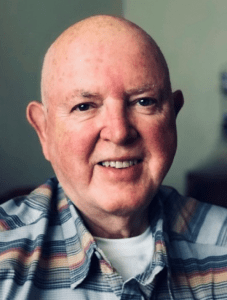 Carl was born in Cheyenne, Wyoming, to Lewis and Dorothy Taylor on July 24, 1938. In 1950, Carl graduated from Pasadena College in Pasadena, California. He met Margaret Reid in Pasadena; they married on June 19, 1959.
Carl later attended Fuller Theological Seminary and North Park Theological Seminary, earning dual master's degrees in divinity and theological studies. He was ordained for ministry by the Evangelical Covenant Church in 1967. Carl served Covenant churches in Chicago, Illinois (Douglas Park, associate); Omaha, Nebraska (Bensonvale); Moline, Illinois (Elim); Seattle, Washington (Interbay); and later in Buffalo, Minnesota (Evangelical Covenant), where he retired. He served on various boards in the Midwest and North Pacific (now the Pacific Northwest) conferences. Carl was known for his love of reading and travel, and was a consistent, faithful presence for those in his care.
He was preceded in death by his first wife, Margaret, and his sister, Robbie Durban. He is survived by his wife, Marlys; his brother, Charles (Jean); daughter, Jill and son, Eric; and five grandchildren.
A memorial service will be held at Buffalo Covenant Church on Saturday, April 2, at noon, with visitation beginning at 10:30 am.
Peace be to his memory.