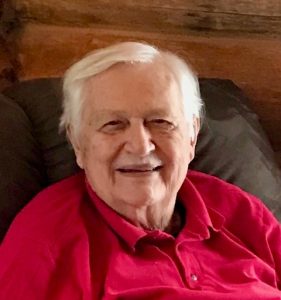 Retired Covenant minister Arthur Stejskal died April 7th in Plantation, Florida. He was 94.
Arthur Joseph Stejskal was born on January 4th, 1928 in Oak Park, Illinois to Joseph and Bertha Stejskal. He grew up in Brookfield, Illinois and when he came of age, he enlisted in the United States Army, serving at nearby Fort Sheridan. After discharge, he attended Wheaton College, earning a Bachelor of Arts in Bible in 1952, and both a Master of Arts in New Testament Theology and a Bachelor of Divinity from Northern Baptist Theological Seminary in 1957.
In 1958 he married Alice Kamper, a nursing student at West Suburban Hospital. Their union produced two daughters, Sharon and Gwenn.
In 1959, Art and Alice followed a call to Taiwan, where he served first as the Director of Amis Literature Ministry in Eastern Taiwan and then as Director of General Services at the Taitung Christian Hospital – which he played a role in bringing to fruition. Then in 1986, they continued their ministry in the Philippines, where Art served as field director in a similar ministry.
Eventually they moved back to the United States. For eight years, Art served as Assistant Pastor for the Evangelical Covenant Church of Princeton, Illinois. Following that call, they moved to south Florida to be closer to grandkids. For 14 years, Art served as Pastor for Seniors and Visitation at Rio Vista Community Church in Fort Lauderdale, and was also an active trainer for the BeFriender Care Ministry during his residence at Covenant Village in Plantation
Arthur was preceded in death by his wife Alice, daughter Sharon, and a beloved niece, Pat Stejskal. He is survived by his daughter Gwenn and seven grandchildren. A service was held in his remembrance at Rio Vista Community Church on April 23, 2022.
Peace to his memory.