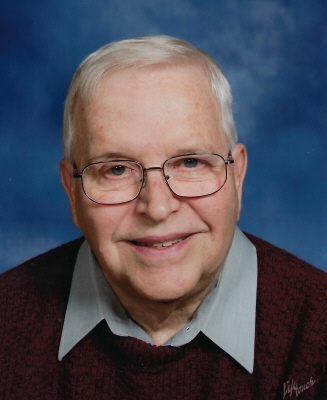 James Werner Schwalm died May 14, 2022, in Rockford, Illinois. He was 76.
He was born July 2, 1945, to Werner and Meredith Schwalm. He had many fond memories of spending summers on his grandparents' farm in Illinois.
As a student at Penn State University, he met Laura Miller. They married on November 28, 1970.
His love of the farm led him to pursue a master's degree in dairy science physiology and biochemistry. He served two years in the Army as a Specialist 5, performing research at Fitzsimmons General Hospital while stationed in Denver, Colorado. He later earned a doctorate in dairy science physiology and biochemistry, and taught in that field at the University of Wisconsin.
After his academic years, he accepted a call to serve as a pastor in the Evangelical Covenant Church, and completed his master of divinity degree at Bethel Theological Seminary. He was ordained in the Covenant in 1993 and served Evergreen Evangelical Covenant Church in Rockford for nearly 25 years until he retired. In retirement, Jim tutored students preparing for the ACT and SAT exams.
He is survived by his wife, Laurie; children Matt (Dawn), Beth Krominga (Jason), and Nate (Amanda); eight grandchildren; his sister, Kathleen Masters; his brother-in-law, Tom Miller (Laura), and several nieces and nephews.
A funeral was held at First Evangelical Covenant Church in Rockford. Memorials may be sent to First Evangelical Covenant Church, or Mercy Health at Home Hospice in Rockford.
Peace be to his memory.