For Indigenous Heritage Month, The Companion sat down virtually with two staffers from Mending Wings, a youth healing and empowerment organization based in the Yakama Nation of central Washington. Mending Wings has had a long-running relationship with churches and leaders in the Pacific Northwest Conference, regularly hosting groups of Covenant youth on SLAM Trips (SLAM is an acronym for Students Learning About Missions), and often visiting churches with a presentation of their faith called "Dancing Our Prayers," as they did in October at Access Covenant Church in Portland, Oregon.
Their conversation has been edited for length and clarity.
Can you each tell us a little about yourself and the roles you play in Mending Wings?
DEWY: My name is Dewy Bill. My Indian name is Su'múut. I come from a long line of Yakima natives, specifically the Palm tribe and Palouse tribe. My role in Mending Wings is as the administrative assistant, so I help with a lot of behind-the-scenes things. Also, I serve as the driver on weekdays for all of our programs for youth group and drumming, guys' and girls' nights, and all that good stuff.
ANNA: My name is Annaweinita Miller—I go by Anna. I've known Corey Greaves [Mending Wings director and co-founder] since I was 12 years old, back when it was just youth group. I was a part of the youth group from about age 12 until 18. I came back in 2017 as the route coordinator, then became a youth leader. I was involved in SLAM Trips, acting as the meal coordinator in 2018 and 2019, then I became the director for SLAM Trips. Now I am the director for the summer program Slam Trips. And also as a youth leader, I'm slowly taking over for Corey's position as he'll be retiring soon. Then I will take the reins and become president of Mending Wings.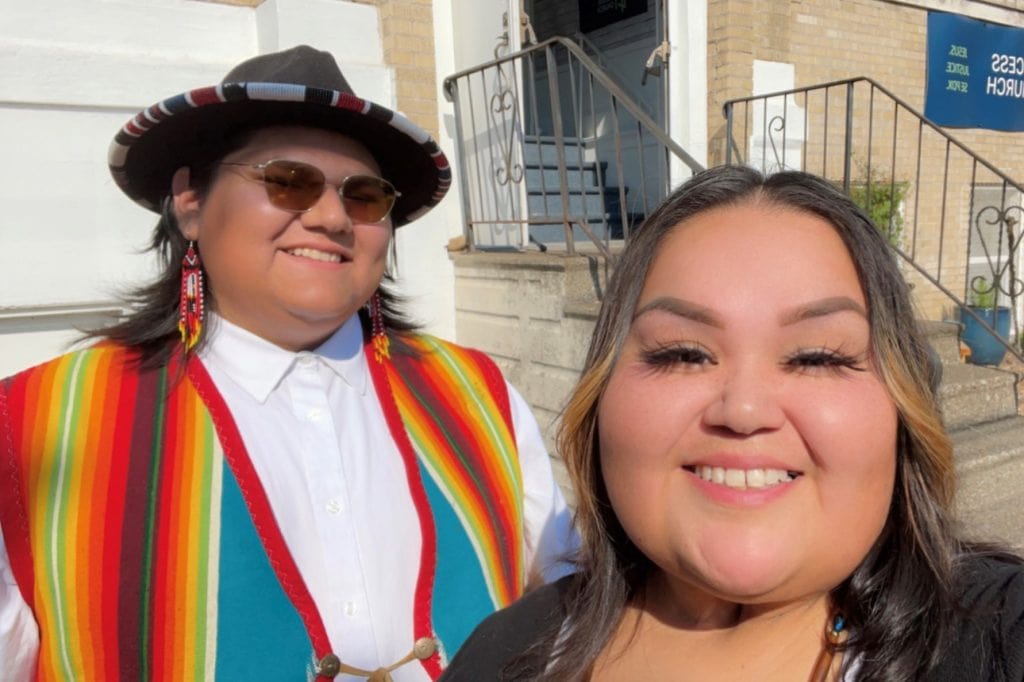 Dewy Bill (Su'múut) and Anna Miller
What does a typical week of Mending Wings look like?
DEWY: On Mondays we start our weeks off with drumming classes. We practice the songs we sing over and over again. We're beginning to learn round dance songs, social songs to kind of bridge the gap between worship and our culture, our history. On Tuesday night we run our language program, our culture classes. Wednesday night is youth group, so we focus our time on planning that, setting up, tearing down meals, and routes. Thursday is another cultural class, and Friday is an open day.
ANNA: The first Friday of every month we have Guys and Girls Night. During the school year we plan Dancing Our Prayers trips.
What are some unique challenges and advantages you have working with Indigenous youth?
DEWY: An advantage for us in working with our youth is that we grew up here and we know the emotional and historical traumas that come with being on the reservation and being a Native student.
That's what leads us into this—we've been there, we got through it, and now it's our turn to help the next generation get through it by providing a good, safe, fun environment for our students.
ANNA: Everywhere has their own challenges with their own youth group, and everybody is dealing with alcoholism, drugs, gangs, poverty. But it's a big thing here on the reservation, too. With drinking and driving in these past couple years, we've lost six youth to car accidents.
Wow. Even just one is too many, but six?
ANNA: Yeah. A lot of the kids are driving without a license, but they say they have their "rez license." We're trying to teach the kids that it's about trying to be healthy as you live your life. It's a huge problem on the rez.
After I left youth group, in the 12-year gap between when I was 18 and when I came back to Mending Wings, I was out on the streets. I was drinking and doing drugs and I fell into that lifestyle. So being here, I am sharing my experience.
That's why Mending Wings exists—to empower our youth to fulfill their dreams and meet their goals. We are cheerleaders for them, and we want to encourage them to be and do what they want to do in life. Part of the advantage of our being Native American and knowing what these kids go through on the reservation—that brings us into the challenges. I hope just one kid takes it into their heart and listens and says, "Anna's been there."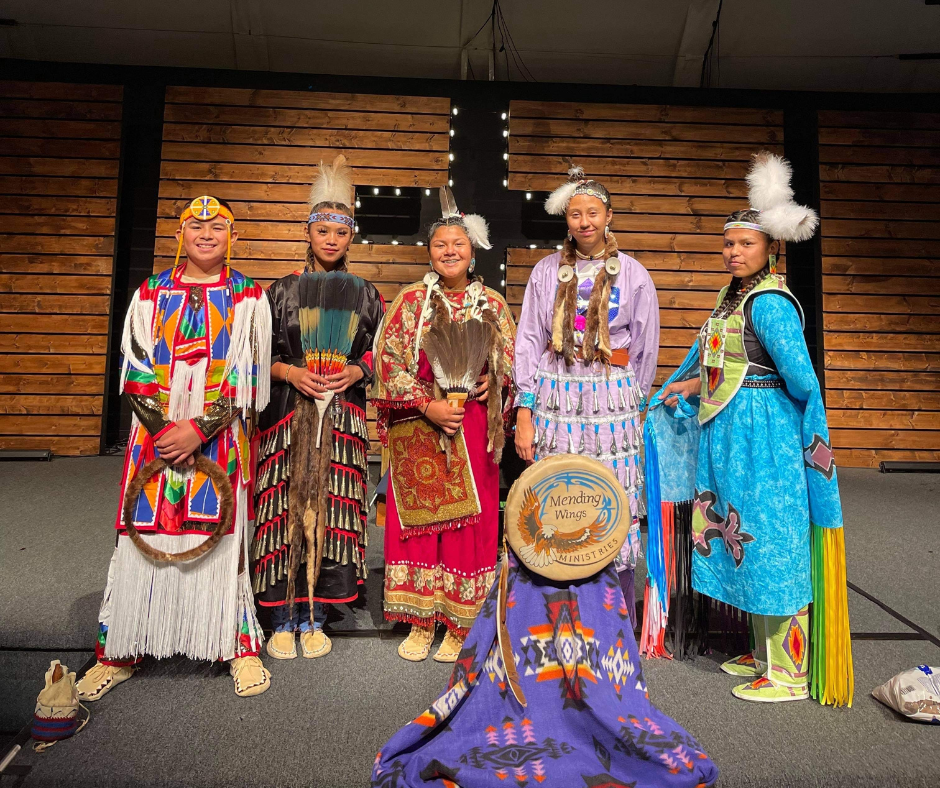 Anna, what does it mean for you as a woman to prepare to take leadership of this ministry?
As a Yakama Native woman with many values and virtues, I am working to be prepared to take this huge step. The leap of faith and courage to take on this role is intimidating, but at the same time, I am proud to be asked to do such a good thing for the Native youth here on the Yakama Reservation.
How long have you been preparing for that transition?
For about a year now. Longer than that, actually, because Corey has spent a long time asking me questions, such as where I see myself fitting in at Mending Wings, how long I'll be here, and what my motivations are for the youth. He was looking for somebody to be the next president. When his mentor started his own organization, that mentor told him, "When I die, so does my organization." And that's what happened. So Corey didn't want that to happen.
Growing up in a longhouse (a home for all, like a church) meant taking responsibility and being in leadership. It meant showing courage, compassion, and respect for yourself and those around you. As an individual in the longhouse, you must listen and learn from the elderly and those who are leaders to know what is done to prepare for adulthood.
Now I'm learning how to talk to pastors and youth pastors. I'm a people person, so I'm ready for anything that happens in conversations—the only thing that scares me is theological terms. I'm still learning because I was raised up my whole life in a longhouse, in our culturally appropriate ways. So talking to pastors and people in churches has been new for me these past couple years. I am Native American, and I follow the Jesus way as well.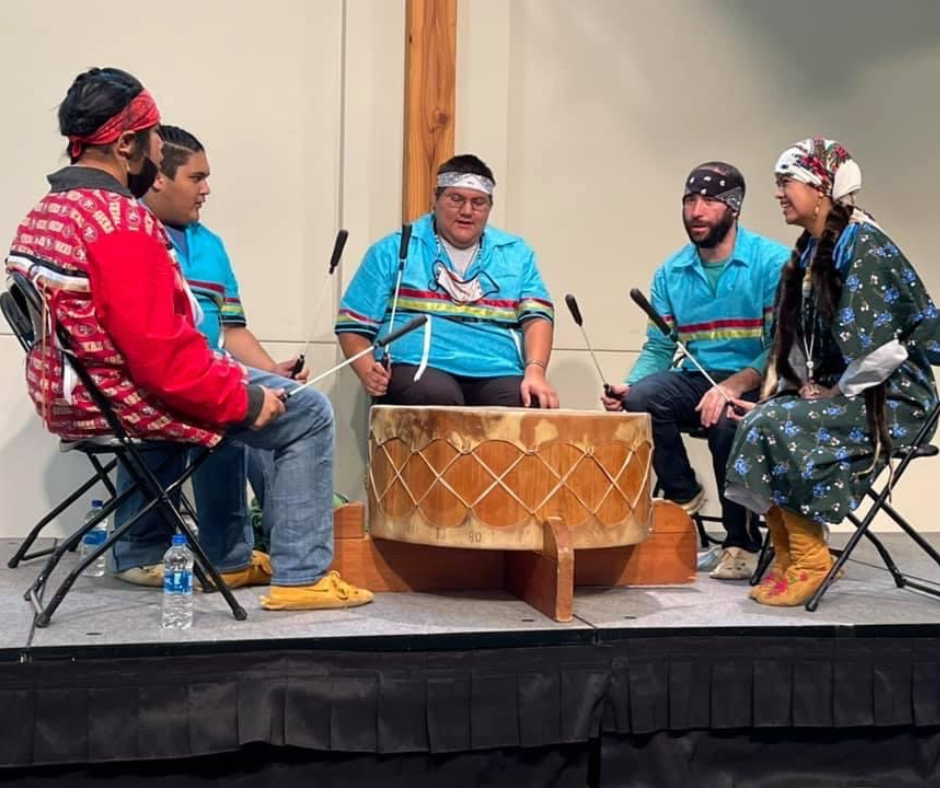 I've heard you both talk about listening to "Creator" or following "the Jesus way." It seems like you're very intentional about choosing language that will help connect your kids to the idea of God. How do you discern that process of taking care with your words?
DEWY: For a lot of us, Christianity leaves a bad taste in our mouths because of the historical trauma of being forced to do things that we weren't accustomed to in our Native culture. The whole mission for SLAM Trips and Mending Wings is to tear down walls and start building the bridges. The way we can do this is to use culturally appropriate language to bridge that divide and bring them back to the One we all believe in and pray to. Just reassuring our students that there is Creator and there is God, but they're still one. We all pray to the same One.
We just got back from Thunder (the middle school youth retreat at Cascades Camp), and a couple of our students were saying, "I hear you guys talk about Creator and talk about God. I found God at Thunder and I accepted Jesus in my life." I was so proud I was full on youth leader, uncle-like, crying and hugging him to affirm him that, "You're going in the right direction." I'm just glad I got to be a witness to that and be part of that solution and bridging the divide.
What's one thing you want people to know about you or your community that they might not know from the outside?
Sometimes we look serious, but we're happy inside. If you see us and we look serious in photos or whatever, it's probably just the heat!