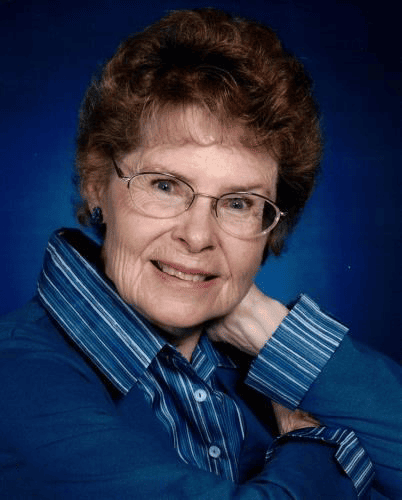 Bonnie Jean Nelson, widow of retired Covenant pastor Chester Nelson, died April 8, 2023, in Arlington, Washington. She was 90.
Bonnie Jean Hendrickson was born on October 5, 1932, to parents Millard and Mary Hendrickson in Seattle, Washington. She graduated from Highland High School and met William "Bill" Churchill while roller skating. They married in 1950. Together they had three daughters. Bonnie and Bill parted ways after 24 years of marriage.
Bonnie worked as a baker for the local school district until her retirement in 1981. She married Edward Colby in 1976. He died in 2004.
The following year Bonnie reconnected with retired Covenant pastor Chester "Chet" Nelson, who was an old friend who had also recently lost his spouse. Chet had served at Minnehaha Covenant Church in Spokane, Washington, and Port Allegany Covenant Church in Port Allegany, Pennsylvania, as well as several Methodist congregations earlier in his ministry.
Bonnie fell in love with Chet's love of music, cooking ability, and sense of humor, and the two married on February 11, 2006. Together, they enjoyed participating in church activities, singing in choir, working with Project Joy, and traveling.
In her later years, Bonnie moved to Omak, Washington, then Arlington, Washington, to be closer to family. In addition to volunteering for Meals on Wheels and serving as a deacon at her church, she enjoyed painting, ceramics, baking, reading, and solving word puzzles.
Bonnie was preceded in death by her former husband, William Churchill; husband Edward Colby; husband Chester "Chet" Nelson; daughter Lori Finley; and son-in-law Robert Simpson. She is survived by daughters Kimberly Simpson and Marcella Rader (Ryan), son-in-law Craig Finley, as well as several grandchildren and great-grandchildren.
A celebration of life was held at 11:30 am on Saturday, April 29, at Arlington Gospel Hall in Arlington, Washington.
Peace be to her memory.