The Covenant Executive Board (CEB) announced that Steve Dawson will serve as interim executive director of finance and corporate treasurer from July 1 through December 31. He succeeds Steve Klimkowski, who is leaving the role to become the new president of Covenant Trust Company.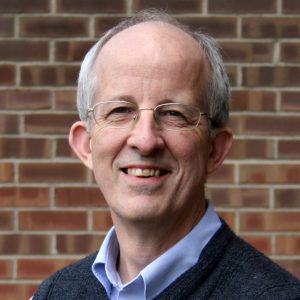 Dawson served as president of National Covenant Properties for 12 years. Prior to that he served the denominational team for 17 years as director of technical services for Church Growth and Evangelism (now Start and Strengthen Churches). Previously he was a part of starting two commercial banks in the Denver area and served as the founding chair of Centennial Covenant Church in Littleton, Colorado. He has served on the Board of the Ordered Ministry and on two Presidential Nominating Committees, including as the chair of the 2021-2022 committee that nominated the first woman to be elected president. He and his wife, Mary Jane, live in the Chicago area.
"Steve has strong financial experience, an understanding of the intricate Covenant systems and finances, and deep relationships within and outside of Covenant Offices," said President Tammy Swanson-Draheim. "His love for the Covenant is evident to all who know him. He is a godly man, a calming presence, and a wise leader. We will be well-served by his expertise, faithfulness, and leadership."
The CEB also voted to extend the contract of Dr. Deb Mitchell, interim executive director of operations for the denomination, for another year, through June 30, 2024. Mitchell has been serving in the role for the past year and has been instrumental in leading the denominational team through the proposed reorganization work.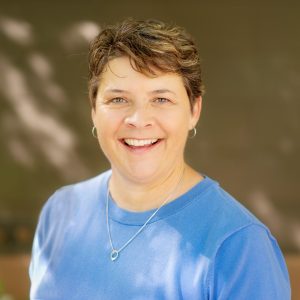 Mitchell has recently served as the interim co-director of the Center for Leadership Studies and master of arts in leadership program at Augsburg University. As an adjunct professor, she teaches Integrating the Theory and Practice of Responsible Leadership, and Creativity and the Problem-Solving Process. One of her significant joys is mentoring youth and coaching adults through career and life planning. Mitchell attends Community Covenant Church in Minneapolis, where she has served as a council member, youth director, and Sunday school teacher.
From President Swanson-Draheim: "Deb's work in organizational design, leading through change, and human resources has made her an invaluable part of the team in this season of change. Her nonanxious presence, combined with her team leadership and love for the Covenant, has garnered respect around Covenant Offices. She has been an important part of the team this past year, and I believe the continuity of her presence will provide what is needed for the next phase(s) of organizational change."
Finally, Rev. Michelle Dodson is called to become the new Milton B. Engebretson Chair in Evangelism and Justice at North Park Theological Seminary. Delegates to the 137th Annual Meeting next month will vote to affirm her call. Renamed the Chair of Evangelism and Justice, this role will serve as a member of the seminary faculty and director of the master of arts in restorative justice offered at Stateville and Logan Correctional Centers.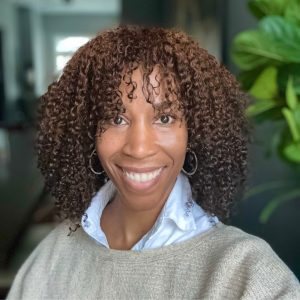 Dodson is the associate pastor of New Community Covenant Church– Bronzeville in Chicago. She has been dedicated to the work of racial reconciliation for more than two decades, helping to plant two intentionally multiracial churches in Chicago. She received her master's of divinity from Garrett Evangelical Theological Seminary, her master of arts in sociology from the University of Illinois at Chicago, and is currently a doctoral candidate at Loyola University-Chicago. Her research centers on the role of multiracial churches in society. She and her husband, Karlos, are the proud parents of Hadassah and Prisca.
"Pastor Michelle is a winsome communicator of the gospel of Jesus Christ," Swanson-Draheim said. "Her deep faith is on full display, and she invites the listener to participate with her. I have not had the privilege of being her student, but I have had the privilege of hearing her preach the Scriptures with power."