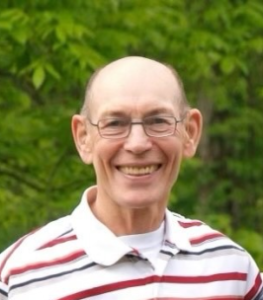 Longtime Covenant leader David "Dave" W. DeVries died July 5, 2023, in Lake Geneva, Wisconsin. He was 82.
David Wayne DeVries was born on July 3, 1941, to parents Richard and Muriel (Sands) DeVries in Willmar, Minnesota. He married Kathy Gross on June 19, 1964.
Throughout his career, Dave served at multiple Covenant camps, including Twin Lakes Bible Camp in Manson, Iowa; Alpine Conference Center in Blue Jay, California; and Covenant Harbor Bible Camp in Lake Geneva, Wisconsin. He also served KICY, a Christian radio station based in Nome, Alaska, affiliated with the Evangelical Covenant Church.
Dave was a founding member of Anchor Covenant Church in Lake Geneva, Wisconsin, where he served in leadership and children's ministry as well as both a greeter and treasurer.
He will be remembered for treasuring everyone he met. He enjoyed many hobbies such as walking, biking, camping, hiking, fishing, and reading. He found great delight in spending time with family and friends and loved attending his grandchildren's activities.
Dave was preceded in death his son-in-law Dave Caspari. He is survived by his wife, Kathy; four children, Jane DeVries, Amy Caspari, Neal DeVries (Cyndie), and Laura Gowan (Neil); eight grandchildren, and many nieces and nephews.
A service of praise to God and celebration of life was held on July 15 at Covenant Harbor Bible Camp. In lieu of flowers, memorials may be sent to KICY radio station, Twin Lakes Bible Camp, or Covenant Harbor Bible Camp.
Peace be to his memory.