We provide resources, events, and coaching to equip youth leaders and parents in local congregations so that students in and out of the church may come to know, love, and serve Jesus Christ.
How We Serve Youth Leaders and Parents
The Evangelical Covenant Church offers events and resources to inspire and encourage youth workers, students, and parents to encounter the living Christ, to be encouraged, healed, and transformed, and to engage in ministry.
Tools and curriculum for use within student ministries. The scope varies from weekly Bible studies to one-time events.
The Journey/Confirmation – A two-year curriculum covering the entire Bible with a focus on the building blocks of faith.  Perfect for Confirmation courses and Sunday School classes.
Bless for Students and Youth Leader's Guide – A five-session curriculum for encouraging growth in evangelism.  Good for retreats, midweek youth groups, and Sunday school.
Blazing Center for Youth – A six-week curriculum exploring the work of the Holy Spirit in the church and the world.  Good for retreats, midweek youth groups, and Sunday school.
Unite 2024 Pre-Event Resource – A four-week curriculum designed to help students and groups prepare for multiple Unite 2024 events.  This was adapted from the previous Unite curriculum. 
The Unite Curriculum – A six-week curriculum exploring how to be disciples loving mercy and doing justice serving globally, and being servant leaders.  Good for retreats, midweek youth groups, and Sunday school.
Pre-CHIC Curriculum – A six-session curriculum designed to help students and groups prepare for CHIC.
Rock Solid Student Journal and Leader Guide – Designed as a high school ministry follow up to The Journey, this 26 week study covers foothold of the faith including the Bible, God, sin, Jesus, the sacraments, the Holy Spirit, and the church.
We strive to equip leaders for ministry to students. Below are resources, events, and opportunities student leaders can engage in for personal growth.
Embrace for Youth – A suite of resources designed to support teens and their families as they navigate their unique challenges of developing sexuality.
Gatherings – The Covenant hosts gatherings for youth ministry leaders for connection, equipping, and spiritual growth.
Conference Coaches – Conference Coaches serve local youth leaders by helping them to be known, connected, and resourced.
The organizations below are available for youth ministry leaders to partner with to help students and young adults grow in faith, mission, and discipleship.
Merge – Short-term missions done right.  Contact Merge about service opportunities in the USA and around the world.
Camps – Covenant camping is a hallmark of our ministry to youth.  Follow this link to learn about camps and programs near you.
Discipleship Schools – The Covenant provides opportunities for young adults to grow in Christ through a variety of discipleship schools.  These vary from one-year experiences to full universities.  
Interim Youth Ministry Team (2022-2023)
Erik Cave (Point Person) – Director of NextGen Ministries, Pacific Northwest Conference
Matt Aalseth – Director of Youth Ministry, Pacific Southwest Conference
Jim Eaton – Director of Youth Ministry, Midwest Conference
Ginny Olson – Director of Youth Ministry, Northwest Conference
Ruby Varghese – Interim Associate Pastor of Youth Ministry, Kent Covenant Church (WA)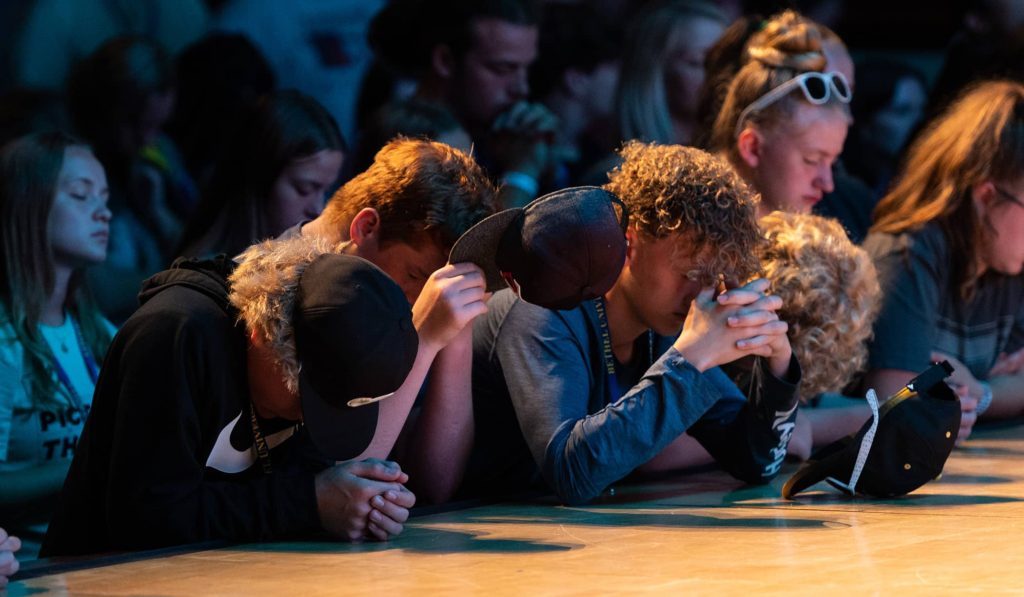 In this season of transition, youth ministry remains a priority for Make and Deepen Disciples. We are excited to share updates on the new Covenant Interim Youth Ministry Leadership Team, the upcoming Next Gen Conference, and the status of new hiring.
Connect with us to get what you need to reach students for Jesus Christ.