A Ministry of Make and Deepen Disciples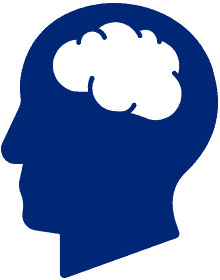 Head | Embrace Understanding
Grow in biblical and theological understanding
This section offers resources to help you embrace a deeper understanding of human sexuality in four distinct categories: biblical, theological, historical, and understanding. Resources are recommended here to help you develop a healthy comprehension of and dialogue around the complexities of faith, gender, and sexual identity in harmony with the adopted position of the ECC. The center of which is "faithfulness in heterosexual marriage, celibacy in singleness—these constitute the Christian standard."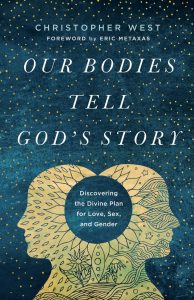 Christopher West, a Catholic theologian, explores Pope John Paul II's theology of the body and offers helpful insights into the mystery of sex and marriage through the lens of the Imago Dei (Image of God). Ultimately, West argues that marriage is a sacramental sign that invites onlookers to witness our mysterious call to union with God. On a grand scale, West explains, "marriage was designed by God to teach human creatures what human history is really all about" – the marriage of humanity to God. While keeping in mind its Catholic perspective—expressed particularly through its final chapter on contraception—the strength of this resource is that it reflects on precisely how marriage between male and female "tells God's story" in a unique and incomparable way.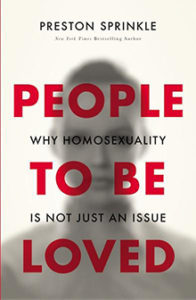 In the midst of contemporary debates about homosexuality, Christians are looking for resources that are based solidly on a thorough study of what Scripture says. In People to Be Loved, Dr. Preston Sprinkle takes this deep dive into the Scriptures, rigorously engages with diverse interpretations, and ultimately upholds the validity of the traditional sexual ethic of heterosexual marriage and celibacy in singleness. At the same time, Sprinkle goes deeper. He challenges us with the reality that ultimately homosexuality is not just an issue—it is about people to be loved. Those holding the traditional view of human sexuality must still reconcile the Bible's prohibition of same-sex relations with the message of the radical, unconditional grace of Jesus Christ. People to Be Loved is a powerful resource that gets us started on the journey.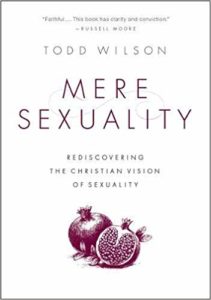 In this book, Todd Wilson provides a theological and historical analysis of sexuality from a Christian perspective. His work is thorough yet accessible. Wilson's work fits well within the Covenant's ethos and aligns with the Covenant posture toward human sexuality. Appendix 2, "Bent Sexuality," is written by Joel Willitts, professor of biblical and theological studies at North Park University.
As we develop Embrace, we hope to receive feedback from diverse voices, especially with regard to existing resources or experiences which you have found to be helpful and effective. Feel free to connect with us anytime at embrace@covchurch.org.
Please sign up to learn more, be informed of future webinars, and sign up for more Embrace updates.